Hello. My name is James and I love dogs. Currently, I am the owner of two gorgeous Golden Retrievers, who I am devoted to.
In the past fifteen years I have owned four different Goldens.
Here are a few photos to photos of me and my dogs to share with you.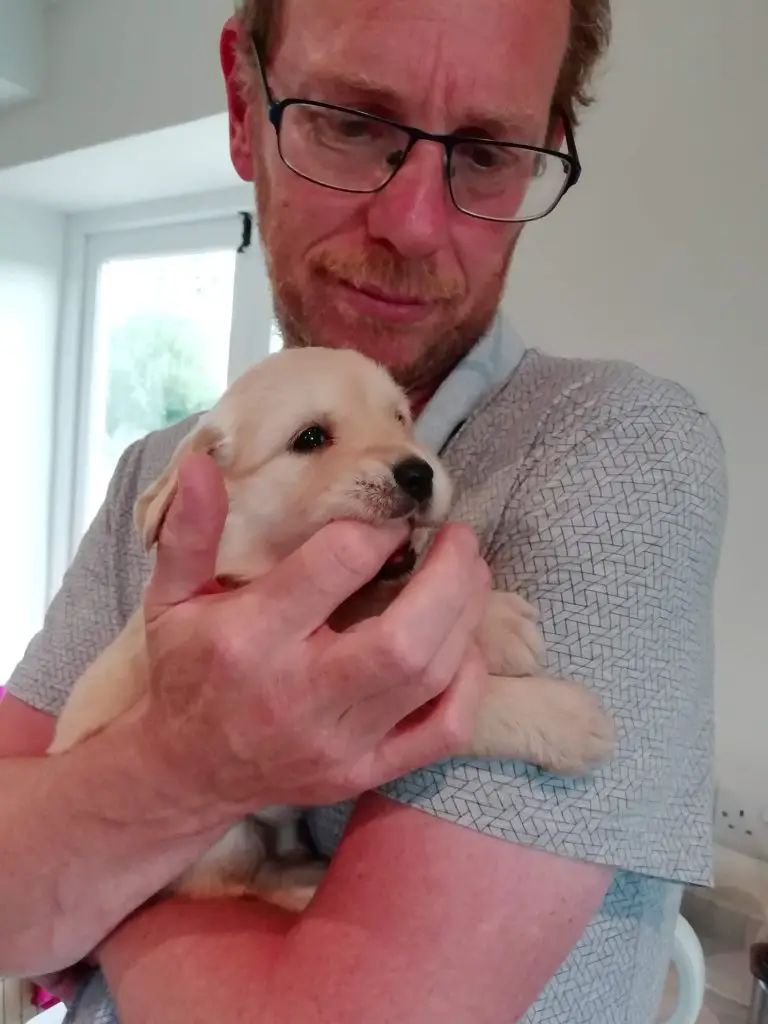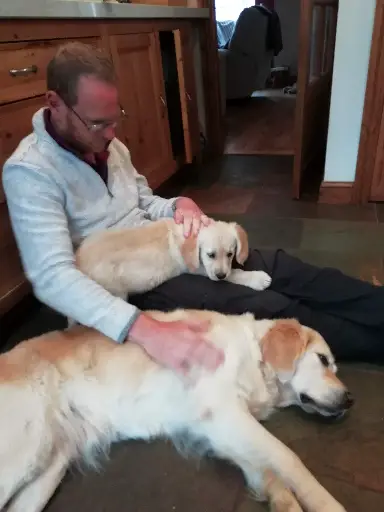 ---
Here are my contact details
Email: james@qualitydogresources.com
Phone: (44) 7919 184 562
Address: 18 Orchard Hill, Exeter, EX2 9NH. UK.
---
Where do I get my love of French Bulldogs from, I hear you ask?
My step daughter has one, called Albert, and he is a real character.
I see Albert regularly and I started finding out more about French Bulldogs as I got more interested in finding ways to calm him down!
As the blog has grown over time, I have found other dog owners who want to share their experience and enthusiasm with you.
You can meet them below.
---
Writers
Sarah Pulman
I have loved dogs since I was told by my mum that I wasn't allowed to own one when I was growing up!
And there is nothing like hearing the word "no" to make you even more determined.
Mind you that was a long time ago now and in my life I have rarely been without a dog.
Like James, I have owned a few Golden Retrievers but I have also owned Jack Russells, a few Shih Tzus. Currently, I own a Collie Terrier cross, named Ian.
There he is, below.
I know, it looks like butter wouldn't melt but he is a handful!
You can read my articles here.