Hello. My name is James and I love dogs. I am the owner of three gorgeous Golden Retrievers, who I am devoted to.
Unfortunately, last month we had to have our 15 year old Goldie put to sleep and so now I just own two Goldens.
Here are a few photos to photos of me and my dogs to share with you.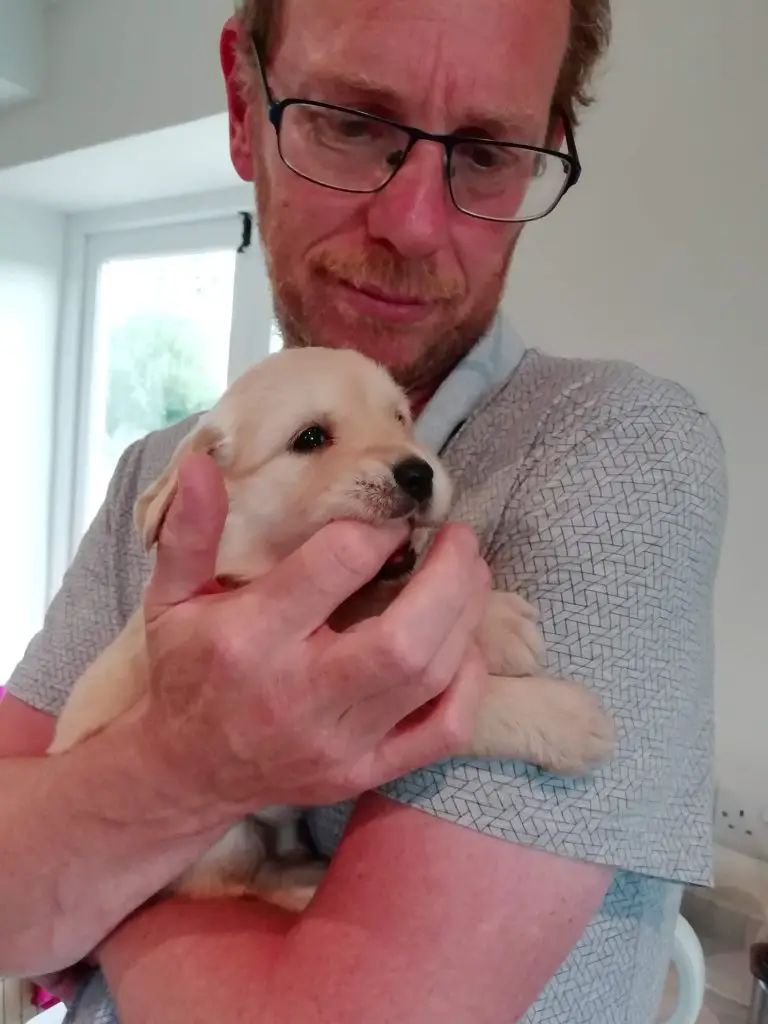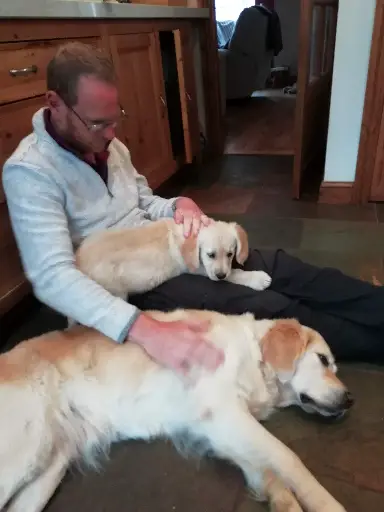 Where do I get my love of French Bulldogs from, I hear you ask?
My step daughter has one, called Albert, and he is a real character.
I see Albert regularly and I started finding out more about French Bulldogs as I got more interested in finding ways to calm him down!